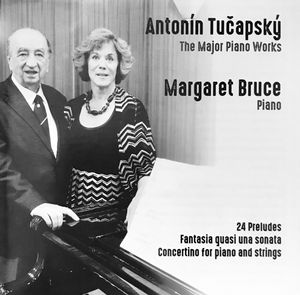 Margaret Bruce's latest release, Antonín Tučapský - The Major Piano Works, is now available to buy on CD and to download from the pianist's website: https://margaretbruce.com
This is a double album, consisting of of two CDs. Included are all 24 Preludes, as well as Fantasia quasi una sonata and Tučapský's Concertino for piano and strings. 
This is an important work, celebrating the brilliance of one of the Czech Republic's most important modern classical composers.